Blog
Should I Take Music Lessons Online?
May 29, 2023
Insights from a 21st Century Violinist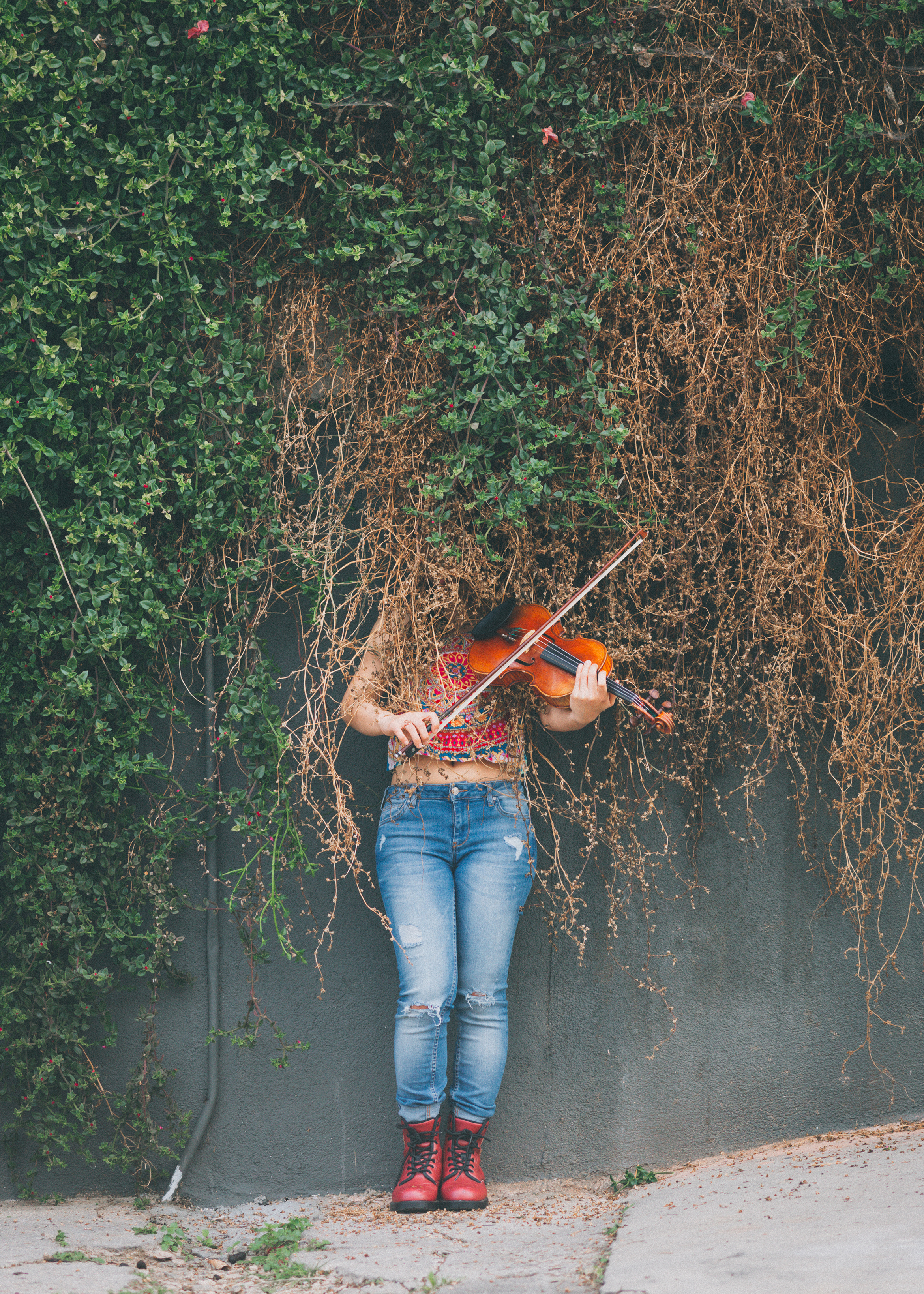 by Megan Shung on April 25th, 2020
It's more than a month since schools and businesses have closed to slow the spread of Covid-19. As a music teacher, parent or student, you are probably wondering how on earth am I supposed to teach/learn online when your instrument requires tone improvement?
When the pandemic hit, I scrambled to move my 25 students and Suzuki group classes online. The transition was not easy. The technology was not the toughest hurdle, but the fear that online lessons will not be effective can be overwhelming.
Many of my students are younger than 12 years old, so understandably, parents were skeptical. I've taken this opportunity to remind parents that they are the home teacher and this is their chance to get more involved and build confidence.
"As when a child learns to talk, parents are involved in the musical learning of their child. They attend lessons with the child and serve as 'home teachers' during the week."
From "About the Suzuki Method." Suzuki Association of the Americas
By physically demonstrating posture exercises with their child on the screen, I am able to provide positive affirmations to not only the child but the parent, which greatly improves parent/child practice relationships. Win-win!
For students who do not have a participating adult, I recommend online lessons for 5th grade or older, or a child who has had at least 2 years of in person private lessons. Online lessons seem most effective amongst analytical thinkers and those with higher language skills. My teaching style is modeled after DeLay's pedagogical approach, focusing on guiding and questioning the students to aid in their self-discovery. Fortunately, it works exceedingly well through an online format!
As a teacher, I've learned the value of empathy and creating a safe environment for music making. After my teenage student raged through his Vivaldi concerto, playing over my voice, he finally broke down. "My eyes hurt!" He says. Behavior is communication. This moment reminded me of my fundamental role as an educator. This child is not homeschooling, he is crisis schooling. As schools transitioned to virtual learning, I am also part of his "crisis" education, potentially adding to more screen time stress.
Instead of addressing the frustrations, we discussed ways to adjust his daily life: Break up screentime, take a walk, adjust the blue light setting and download Flux – an app that adjusts display color according to time of day. Then we listened to Vivaldi's Concerto in A Minor performed by different performers, and discussed how it relates to other genres of music that we enjoy. Finally, he was sent "home" with a Spotify playlist of new music to listen to on his morning walks. Our online violin lesson is now a place to decompress. Most importantly, he felt heard.
The Psychology of Limitations claims that constraints can often make you more creative. Taking up and learning an instrument is a great way to spend more quality time away from screens and technology. As an educator, this pandemic has taught me the invaluable lesson of talking less, using the mute button and listening more. It has made me a better educator; one that is excited to transform relatively burdensome online violin lessons to something we can all look forward to!
WRITTEN BY
Megan Shung
Megan Shung is an international artist, composer, recording artist, educator based in the Los Angeles area. Classically trained at the Cleveland Institute of Music, she is also adept at non-traditional performance practices and styles including jazz, raga, and rock. She has performed/recorded with many artists including The Red Hot Chilli Peppers, Jhene Aiko, and Billy Childs. A passionate educator, she is currently a Suzuki violin/viola faculty and the Suzuki program coordinator at the Pasadena Conservatory of Music. In addition, she is a frequent workshop clinician with a specialization in teaching sequential improvisation to young string players.