Blog
What gear should I use?
May 29, 2023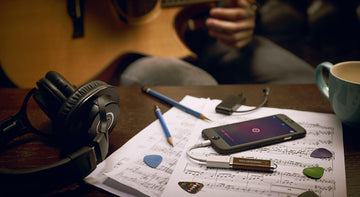 For instrument recording only
If you only need to record the direct sound of your instrument, then go for the pro wireless mic and USB recorder.Pro wireless mic is actually a wireless transmitter that has three versions for various instruments. Guitar mic works well with guitars and ukuleles; Saxophone mic works well with woodwind instruments; String mic works well with the string instrument family.The USB recorder allows you to record easily. Once connect to the mobile phones or laptops, you are able to record. Therefore it is suitable for those who need to record and practice at home. The video links below demonstrate how to use it on iOS and Android devices.
For gigs and performances
If you are looking for a portable device for your performance that has effects, aux-in and line-in mic, ISOLO CHOICE is it your perfect solution. Just it plug into amps or mixers, your show is ready to go.
Want to record while performing?
Feel like to record your wonderful music instantly? With the JOINup mobile interface, not only you can record your music on phones or laptops, also you can do a livestream elegantly without sacrificing the audio quality.