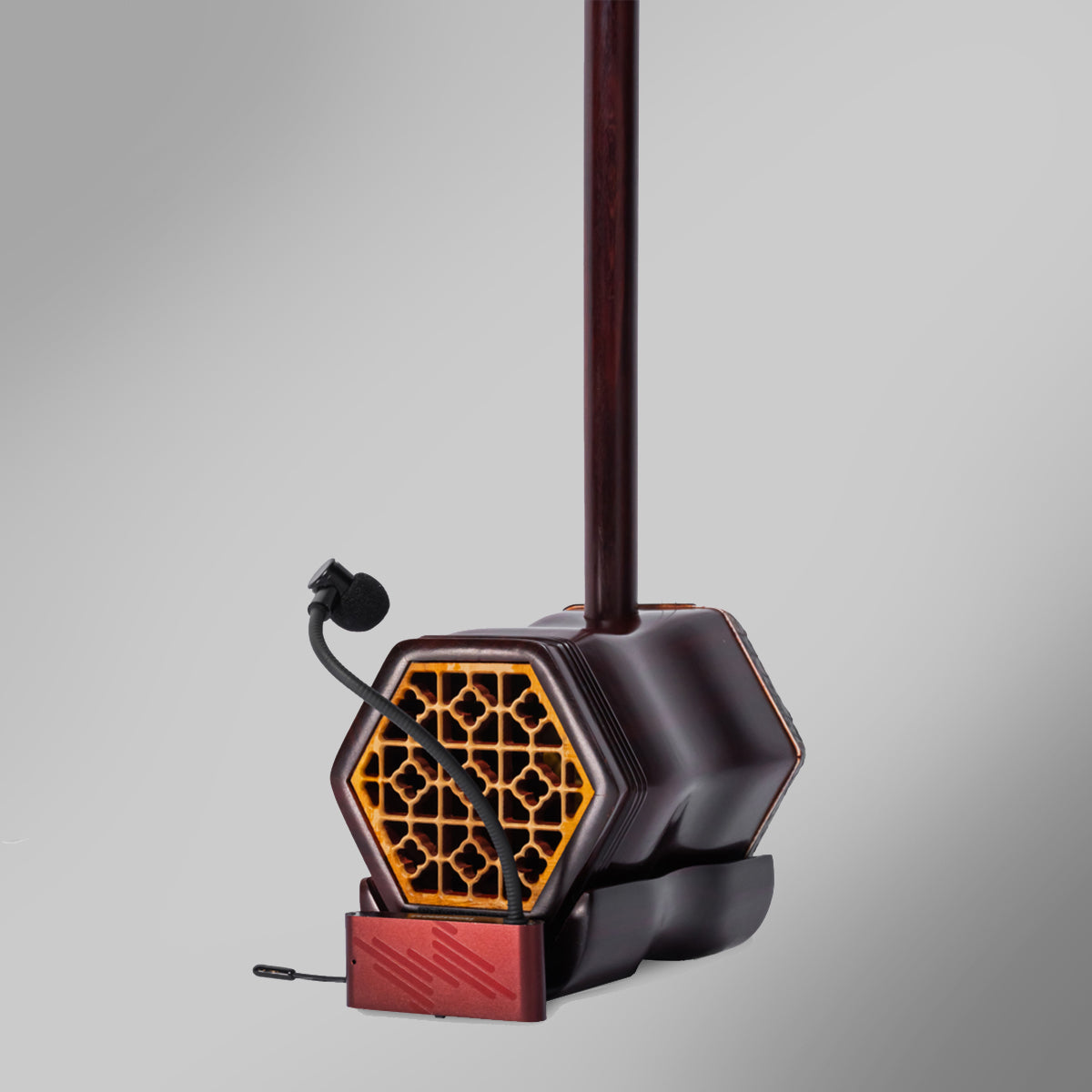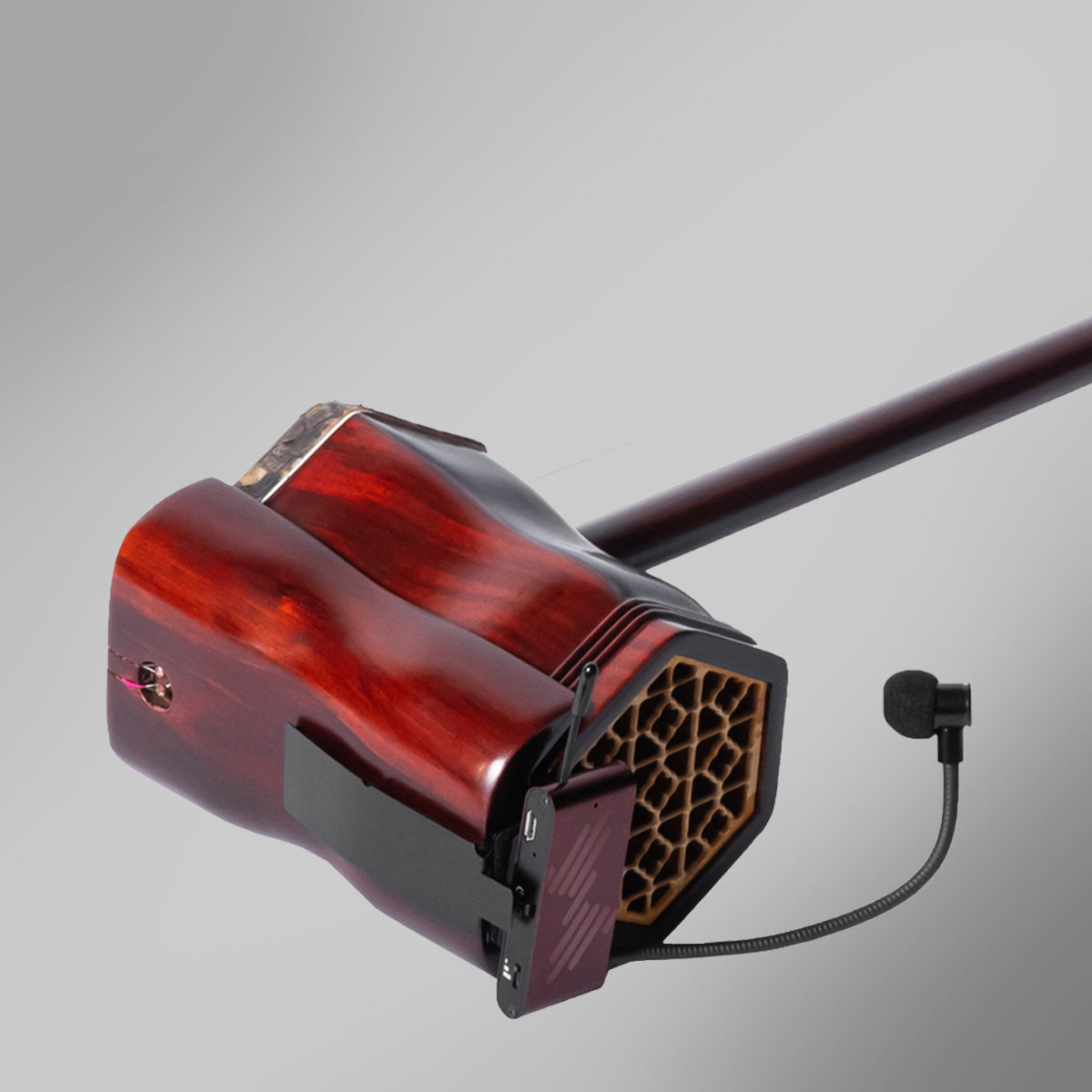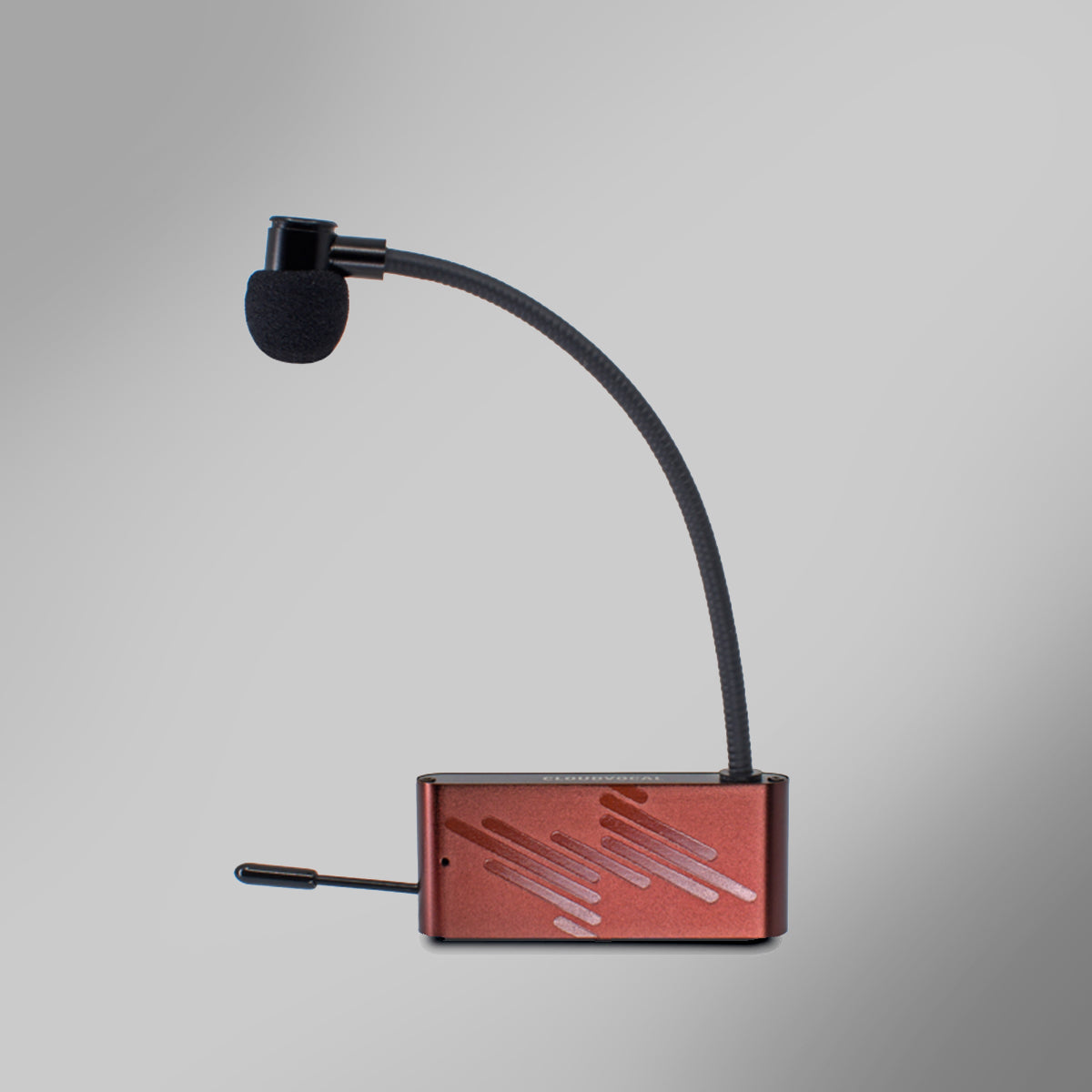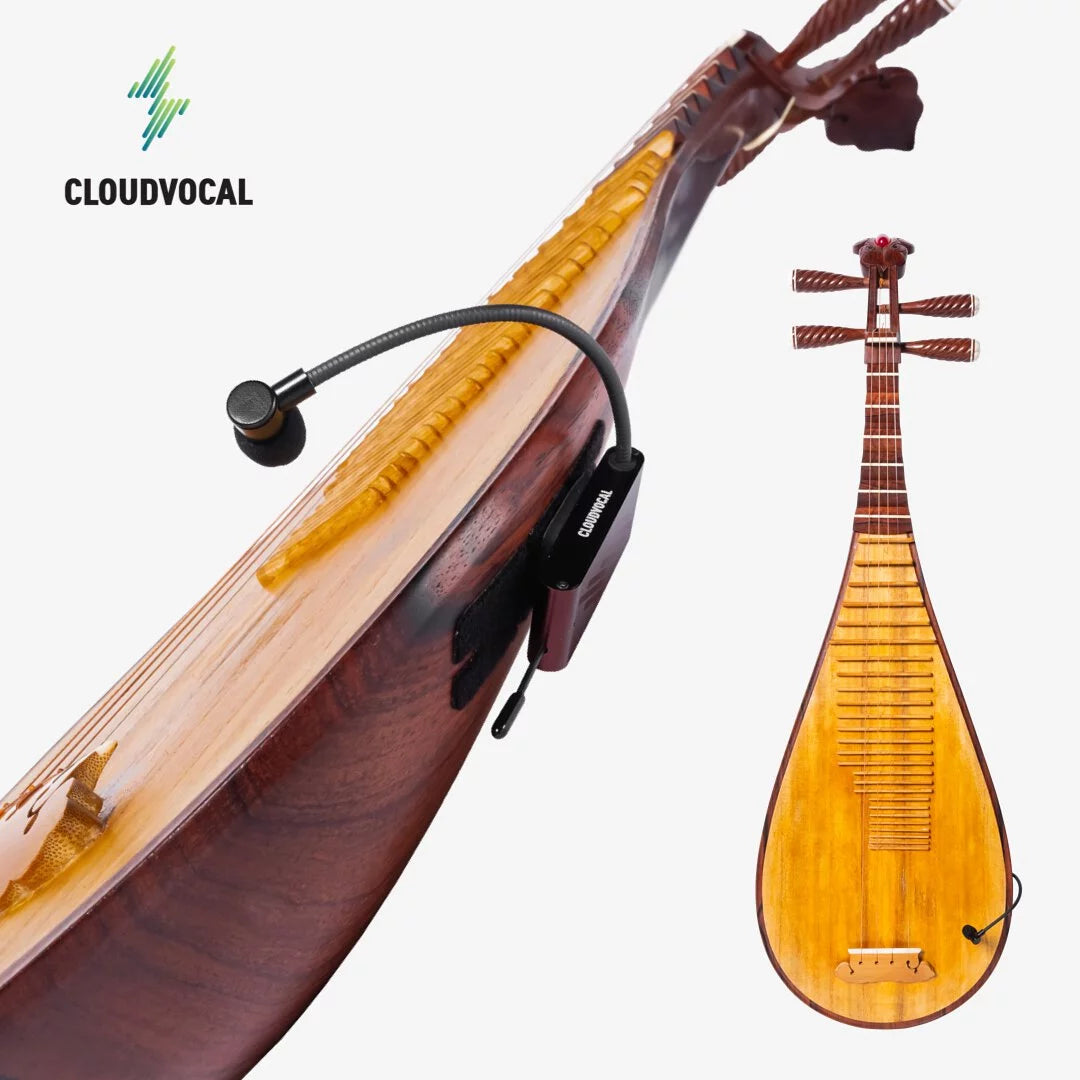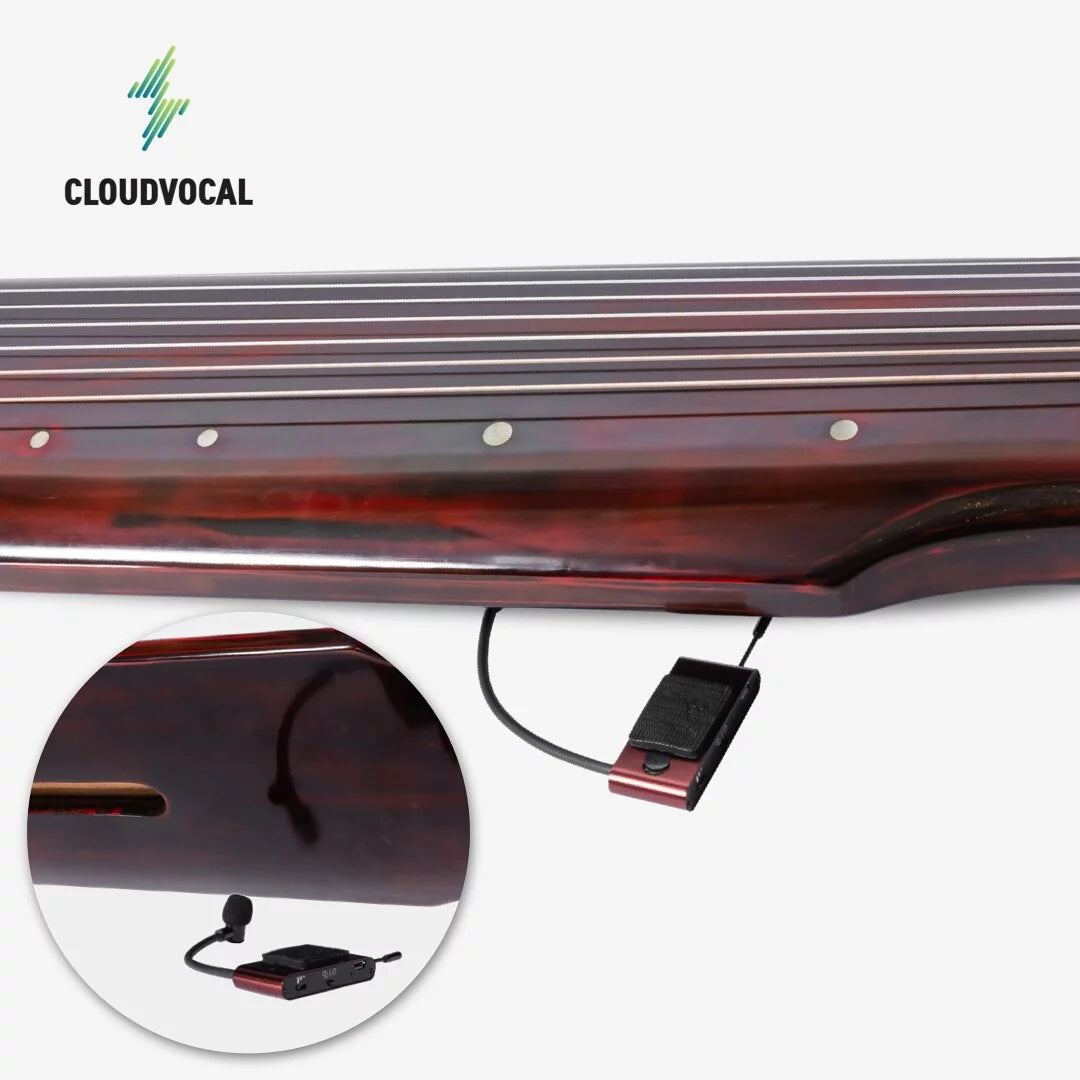 ISOLO Sizhu Wireless System
Sale price
$499.00
Regular price
Exhibit brilliance, affirm simplicity
ISOLO Silk and Bamboo is Cloudvocal's first amplifier system for the erhu and other Chinese instruments. Starting from the tip of the microphone, we're unveiling a new series specially designed and tuned for these instruments in order to faithfully reproduce the subtle characteristics of their sound.
Let the sound of the instruments fill your ears
Good sound is not just any sound. Just focus on your playing, and let CloudVocal take care of all the fine-tuning.
Simple, solid, unique design
Drawing on the experience of professional players of the erhu and other Chinese instruments, we've designed a simple and elegant mic attachment to be placed precisely at the sweet spot for audio capture.
One-key wireless pairing
Get set up at the push of a button. After pairing, you can use automatic frequency-hopping to maintain a smooth connection. Just connect your speaker equipment, and you're ready to perform!
Full functionality for any performance
With an ISOLO in hand, take control of all the features you need: amplification, accompaniment, and frequency adjustment. A passion for sharing shouldn't be extinguished by overly-complicated equipment.
Take your pick from four handy effects
The ISOLO receiver comes pre-loaded with four useful effects. Adjust the effect based on the environment, letting your music charm and your performances leave a lasting impression.
Achieve your desired tone with EQ and 8 built-in effects

When it comes to live performance, tone is not only about your physical control of your instrument but also involves a great part of adjusting EQs and effects. ISOLO PRIME provides effective EQ and specially designed effect algorithms for wind instruments to ensure that you nailed everything from the beginning of your signal chain.
Cardioid condenser capsule, studio sound where ever you are

Cloudvocal took inspiration form the studio mics to recreate the same resonance details. The mic is designed to capture the strong dynamic without compression nor distortion while cardioid pattern prevents noise bleed in loud situations.
EH1 Stage Receiver Specs
Dimensions
115mm(L)*75mm(W)*50mm(H)

Net Weight
310g

Transmit bandwidth
2.4GHz global ISM, smart automatic frequency hopping

Working distance
Normal: 15 meters
*The distance may alter in different environments.

Power supply
7V-9V DC, 400mA
*5V/2A power banks are recommended for power alternative
Output
Balanced 6.3mm TRS —> XLR
Unbalanced:6.3mm TRS —> 6.3mm TS

Effect types
①Smaller room ②Larger room ③Hall reverb ④Delay+Reverb
EH1 Microphone transmitter
Dimensions
60mm(L)*25mm(W)*10mm(H)

Net Weight
38g

Mic Type
Condenser mic

Transmit bandwidth
2.4GHz global ISM, smart automatic frequency hopping

Frequency response
Normal mode: 10Hz~20KHz,+1dB/-3dB
Polar pattern
Cardioid polar pattern

Max SPL
140dB

THD +N
Less than 0.05% (1KHz@-10dB FS)

Sensitivity
Low: +0dB / Medium: +8dB / High: +15dB

Battery Life
5 hours
*Retain 80% of maximum capacity after 300 recharging cycles
Contents
Main box
EH1 Microphone
EH1 Receiver
Sizhu Mount Package
Micro USB cable
Warranty and customer service card

Sizhu Mount Package
Wind cap x3
Sponge hook x2
L shape mic holder x1
Velcro belt x1
Velcro Adhesive x1
Accessory package
Antenna
USB DC power adaptor (US standard Type A)
Power supply cable for receiver
6.3mm TS mono cable
6.3mm balanced TRS to XLR cable
Smart wireless transmission
Global standard 2.4GHz transmissionwith one-click pairing.
13 cm extended gooseneck+ Cardioid mic capsule
Extend to the sweetest mic position, prevents unwanted sound bleed in from other directions.
Advanced spring clip
Provides a swift and stablemounting alternative.
8 tailored sound effects
Includes 3 types of reverb, 2 types of delay and 3 types of harmonizer algorithm.
Compact I/O and audiophileop amp
Support up to 3 different audio sources at a time. Audiophile op amp assures all signals to sound great!
Multiple power options
You can use a standard 9V DC adapter as well as power banks with the included power cable.